Transfer Academy Club
Back to top
The SBCC Transfer

Scholars Club
---
Created in March 2011, the Transfer Scholars Club aligns with SBCC's mission statement to promote and carry out activities to increase the transfer rate. We strive to educate our members and the SBCC community about the various paths to transferring to a 4-year institution.
~We'd love to have you join us~

The Transfer Scholars Club offers SBCC students an extracurricular outlet for socializing and networking with fellow transfer students. The club has various activities, such as field trips, social gatherings, and fundraising for scholarships.
Our fundraisers and socials will provide existential support and services that students may need to be successful academically, socially, and financially.
Upcoming Meetings:
The Transfer Scholar Club Meetings will be held on the 1st and 3rd Tuesdays of the month @ 3:40 PM
Spring 2019 Club Meeting Dates
March 5th & 19th, April 2nd & 16th, May 7th & 21st
The WELL - ECC 21 (Map) 3:40 pm - 4:40 pm
Events:
Bowling at Zodo's ● Date & Time TBD
Bring $10 for shoe rentals, we will cover the lanes!
After several weather-induced cancellations, we will go for that HIKE! Bring a friend, and come get some fresh air and exercise with us! Stephen's Park, where the beginning of the Jesusita trail head starts.
Club members, let's plan to meet at Steven's Park, where the beginning of the Jesusita trail head starts
The hike takes about 2.5 hours round trip, so it still gives you plenty of time to head back and have a fun Friday night. Bring comfortable walking/running shoes and water.
Directions to Steven's Park
Beach Day at Ledbetter Beach ● Date/Time TBD
Please contact us via: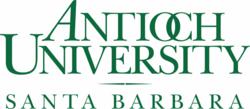 "Students will achieve academic success in greater numbers as they prepare for transfer"
-SBCC's Mission Statement-